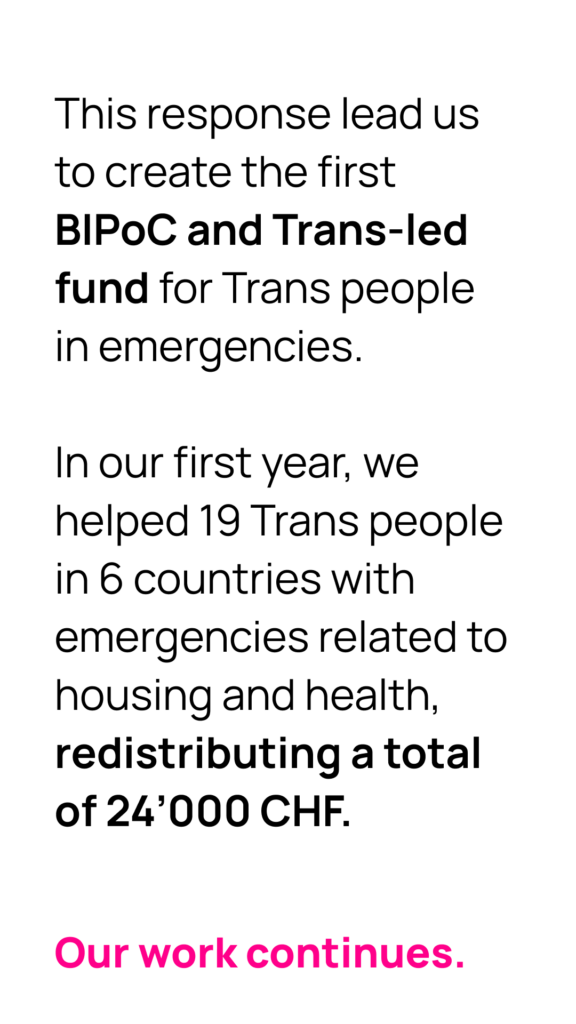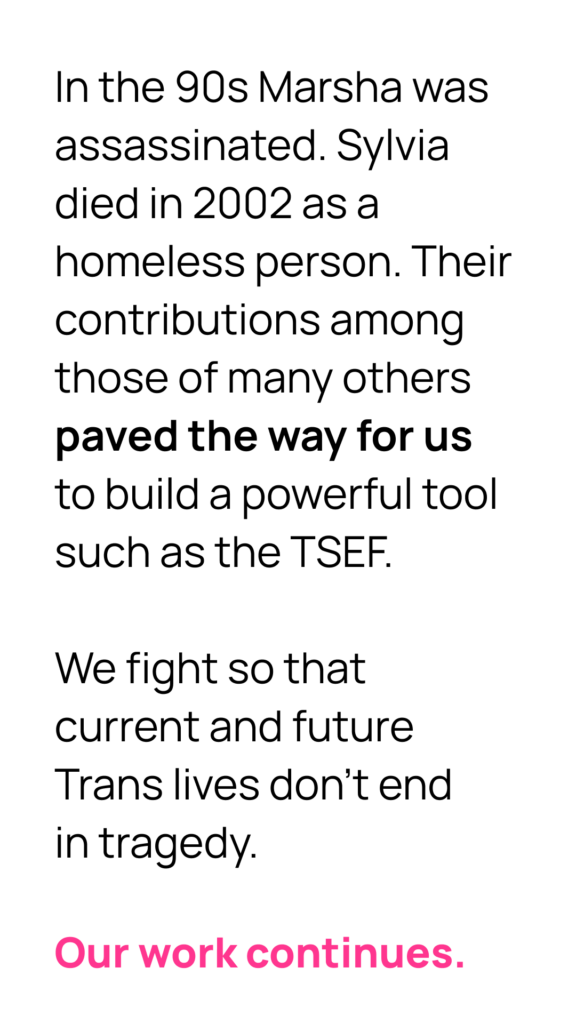 Donate
Your donation will directly support Trans people in emergency situations. The Trans Safety Emergency Fund exists thanks to your support.
Other Donation Methods
Bank transfer
Name: Trans Safety Emergency Fund
IBAN: CH40 0079 0016 6013 7938 1
To maintain a high level of transparency, the TSEF does annual reports of its financial situation.
In case of any problems with your donation, please contact us at donations@transsafety.fund.
Other ways to support us
You can support the TSEF in other ways if your financial situation doesn't allow for monetary support. We are always looking for people willing to donate their time and skill with us.
If you have specific skills that you believe could be useful to us, feel free to get in touch. We are currently looking for volunteers in the following areas:
Lawyers
Social Workers
Accountants
Translators(1)
The TSEF also organizes events with partner institutions, and we always need volunteers to work on many small areas, ranging from setting up a space for an event to bartenders and cleaning teams.
However, volunteers, just as specific skill supporters, are not needed on a daily basis, so we keep a contact list to reach out whenever we need support. If you wish to be added to the list, please email volunteer@transsafety.fund and specify how you would like to help us.
(1) No professional knowledge is required for native speakers of a foreign language. Our goal is to have the application form in as many languages as possible to reach a larger number of people.